With Halloween quickly approaching, we scoped out some of the East Coast's most nightmare-inducing haunted houses. You won't find any low-budget thrills on this list. Featuring some seriously demented actors, jaw-dropping effects and intense escape rooms, these attractions aren't for the faint of heart.
Our Favorite Haunts Along the East Coast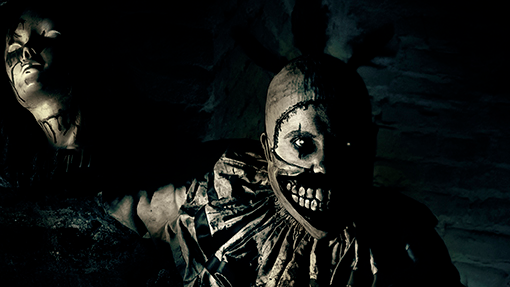 New Hampshire
1. Haunted Overload, Lee
Located in the eerie New England woods, the DeMeritt Hill Farm is the backdrop to this seriously spooky encounter. Venture down the haunted trail for a unique, fully immersive experience where terror lurks around every twist and turn. Beware of insanely intense sound effects, dense fog, creative lighting and looming monsters — some as tall as 34 feet!
2. Nightmare New England, Litchfield
Featuring the Brigham Manor plus four other terrifying haunts along the desolate countryside, New England's largest haunted attraction is filled with crazed zombies, killer clowns, chainsaws and other scary surprises. Journey down the mile-long hayride of horrors where you'll witness a spider-infested campground and heinously disfigured experiments. Also enjoy zombie paintball, go-karts, mini-golf, tarot card readings, carnival concessions and more.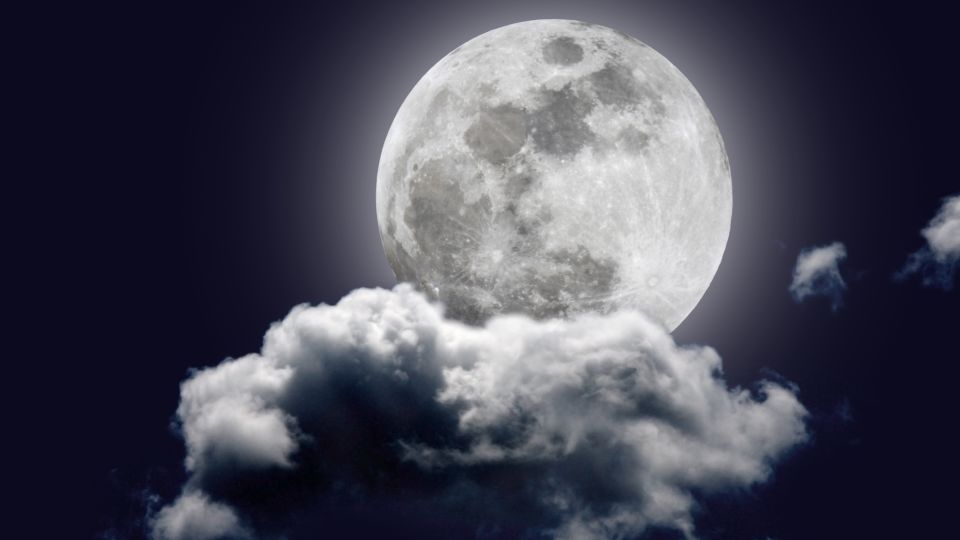 Massachusetts
3. DementedFX, Holyoke 
Feel like the star of your own horror flick as you wander through this 20,000-square-foot space featuring Hollywood-quality sets and props, hair-raising lighting and sound effects and interactive video. Save the world from a deadly virus by breaking into the Bio Med Corp Haunted House and brave the Meat Tank Horror Experience, a 4D adventure into the zombie wasteland. If you're feeling especially daring, come to Lights Out, where you'll roam through the darkness guided only by a tiny LED candle.
4. Witch's Woods, Westford
The souls of the undead have invaded the woods at Nashoba Valley Ski Area. Take a haunted hayride where you'll encounter witches, ghouls, zombies and werewolves darting through the darkness in search of vulnerable guests. Outrun screeching spirits at Castle Morbid, tour the twisted halls and secret passages of Nightmare Mansion and enter a new dimension in terror at the Keeper's Crypt. Guests who can't handle the horror can visit the Jack O'Lantern Jamboree, a magnificent display featuring hundreds of professionally carved pumpkins.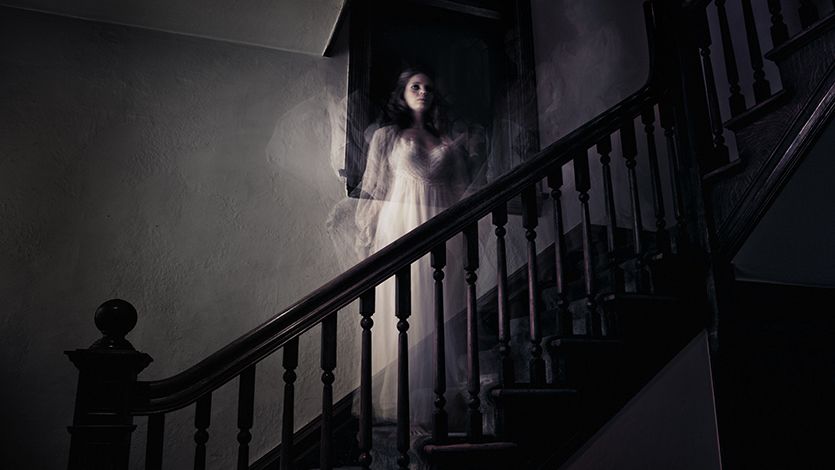 Connecticut
5. The Dark Manor, Norwich
Experience the ghastly entities that torment the halls of The Dark Manor, nestled along the deserted countryside. Make it out alive and venture through The Graveyard, where plagued souls search for their latest victims. Escape from undead creeps and chainsaw freaks at The Catacombs, where you'll hope to escape with your sanity in check. And if you're feeling especially brave, join a paranormal investigation of all three frightening attractions.
6. Fright Haven, Stratford
Evil lurks around every corner of this 20,000-square-foot indoor attraction — the largest in Connecticut. Set up like a Victorian-era mansion, it incorporates three ghastly haunts with animatronics and video shows. Enter Psycho Ward13 at your own risk, where atrocious experiments are performed on the mentally deranged. Venture through the Cabin in the Woods, where a clan of backwoods cannibals are on the loose, and encounter carnivorous carneys at The Carnival of Lost Souls.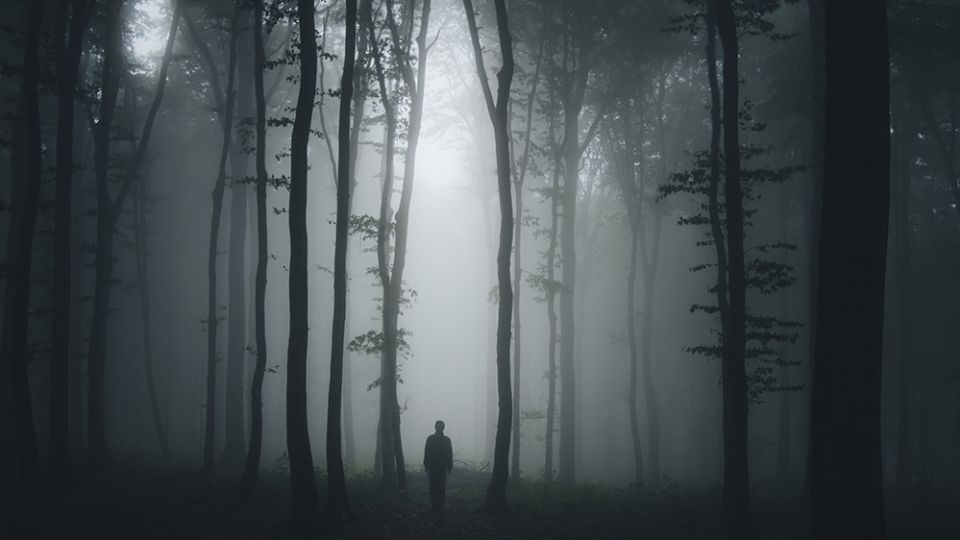 New York
7. Blood Manor, New York
As terrifying as its name, Blood Manor is a 10,000-square-foot labyrinth of horrors where you'll journey through themed rooms, corridors and passageways designed to torment your deepest, darkest fears. Escape from blood-soaked creatures and insanely gory zombies at every turn. If you're daring enough, come during Lights Out Night, where you'll be armed against evil lurking in the darkness with nothing but a single glow stick for your group. 
8. Headless Horseman, Ulster Park
Loaded with seven houses, a walk-through swamp shack, a corn maze, a mile-long hayride, plus an unforgettable magic and illusion sideshow, this is one of the country's largest and longest-running haunted attractions. Located on a 200-year-old farm, it evolves each year with a new assortment of awesome illusions, spectacular special effects and curious creatures. Puzzle solvers can enjoy three fully immersive, horror-themed escape rooms. You'll also find a fairground with food stands and gift shops.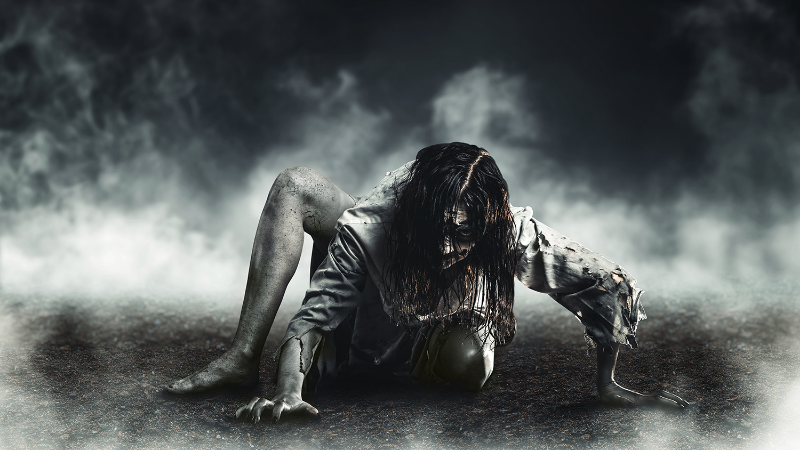 New Jersey
9. Field of Terror, East Windsor
Rumor has it that Farmer Frank once inhabited these 100 acres of vast New Jersey farmland, but simple farming wasn't enough to satisfy his ghoulish whims. So he performed crazed experiments, attempting to cross local townspeople genetics with his own twisted vegetation, and the results of these failed misfortunes now roam the land. Experience four spine-chilling attractions on one of the most-terrifying treks of your life, as well as a Creepy Carnival Paintball Ride and kid-friendly non-scary events. But be on the lookout for Frank's evil grandson, Ax Man, who still tends the crops to this day.
10. Bane Haunted House, Livingston 
The Banes were a seemingly normal family — until Jennifer was bitten by a rabbit her scientist father was experimenting on. That's when the nightmare began … According to My Central Jersey, Bane is one of the country's only full-contact haunted houses and boasts one of the highest 'quit' rates (from guests asking to leave in the middle). Each unsuspecting visitor is guaranteed to be abducted from the group at some point. Be prepared to crawl, climb, jump, get electrocuted and be locked inside a coffin! Bane also offers three intricate escape rooms.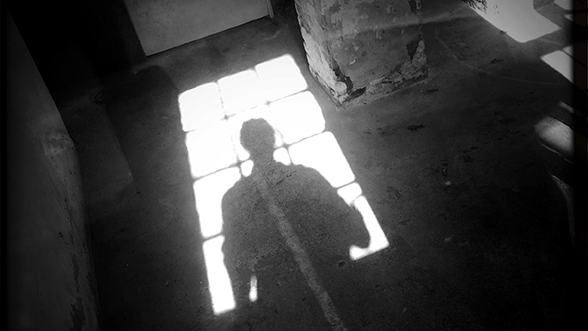 Pennsylvania
11. Terror Behind the Walls, Philadelphia
This haunt is located within the cellblocks of Eastern State Penitentiary, America's most historic prison, which once housed some of the country's most notorious criminals. Your imagination will have you wondering if that's an actor lurking in the darkness or a tortured soul left behind to roam the prison's abandoned corridors. This year's six attractions — Blood Yard, Infirmary, Machine Shop, Quarantine 4D, Lock Down and Breakout — will have you scrambling to find the nearest exit.
12. ScareHouse, Pittsburgh
Featuring deranged clowns, holiday-themed spirits and hordes of the undead, this indoor attraction will scare you witless. Brave the thrilling Stalked by a Killer Escape Room. The Basement is an intense R-rated experience where guests sign a waiver before encountering high-voltage effects, water, powerful scents and claustrophobic spaces. (Tip: Find out the safe word before entering!)
Do your research before you go. Some haunts are so harrowing they have age restrictions, so you may want to leave the kiddos at home. Gulp.
For a few family-friendly options, check these out:
If you make it out alive, be sure to leave a comment! Or tell us if your favorite didn't make the list.